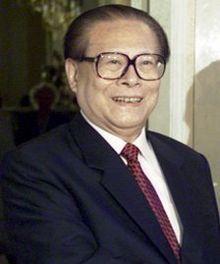 Jeong Xi is the current President Of China.
Joining the Chinese Red Army at the age of 13 after his village was burned to the ground Jeong Xi fought in many battle against the Japanese throughout World War II.
In 1942 at the age of 17 Xi served as a sniper attached to a Nationalist unit outside occupied Hong Kong. He shot a high ranking Japanese general from half a mile away,
After the end of World War II Xi marched into Beijing after the Nationalist withdraw to Taiwan. In 1951 he commanded a battalion sent to Korea to support the North Korean troops driven to the Yalu river.In 1978 Xi once more led a division of army troops this time into Vietnam during the Sino-Vietnamese War,
In 1989 he pursued a career in politics becoming Vice Chair of the Politburo. In 2001 he assumed the Presidency,
Community content is available under
CC-BY-SA
unless otherwise noted.